NBA Announcement On Clippers Owner Set For Tuesday
---
( 4UMF NEWS ) NBA Announcement On Clippers Owner Set For Tuesday:
The N.B.A. will make an announcement Tuesday about its investigation of the Los Angeles Clippers owner Donald Sterling, the league said in a statement Monday. League officials will hold a news conference in New York at 2 p.m. Eastern time.
The league promised a thorough investigation after racist comments, attributed to Sterling, were made public over the weekend. In an audiotape, a man said to be Sterling tells a woman not to associate with black people. The comments, which surfaced Friday, were roundly criticized and have caused an uproar in the league, with players urging the N.B.A. to take swift and decisive action.
On Friday the website TMZ posted the recording, in which Sterling seems to urge a woman not to appear in public with black people or to bring black people to Clippers games. The woman is identified as Sterling's mistress, V. Stiviano.
On Monday, several companies addressed their sponsorship deals with the Clippers, with CarMax and Virgin America ending its their association with the team.
"CarMax finds the statements attributed to the Clippers' owner completely unacceptable," the company said in a statement. "These views directly conflict with CarMax's culture of respect for all individuals. While we have been a proud Clippers sponsor for nine years and support the team, fans and community, these statements necessitate that CarMax end its sponsorship."
State Farm insurance also released a statement: "State Farm strongly supports and respects diversity and inclusion in its work force and customers. The remarks attributed to the Clippers' owner are offensive. While those involved sort out the facts, we will be taking a pause in our relationship with the organization."
Related articles
Most Commented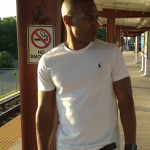 Sponsors