NBA Indefinitely Suspends Donald Sterling
---
( 4UMF NEWS ) NBA Indefinitely Suspends Donald Sterling:
*** BREAKING NEWS ***
NBC NEWS has confirmed that Los Angeles Clippers owner Donald Sterling will be suspended indefinitely and fined $2.5 million, according to a senior NBA official.
However, Sterling is still expected to stay on as the owner of the Clippers.
This follows his racist comments made during a conversation with his former flame of four years V. Stiviano that came to light late Friday.
NBA commissioner Adam Silver is expected to make an appearance at a scheduled press conference to announce their decision to suspend Sterling.
Stay tuned to 4UMF for more details.
Most Commented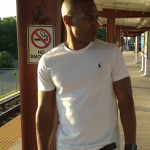 Sponsors