NBA Takes Away Lebron's Triple Double
---
( 4UMF NEWS ) NBA Takes Away Lebron's Triple Double:
Set LeBron James' career triple-double total back to 48.
What appeared to be James' 49th such feat was stripped away Tuesday by the NBA after a standard review for statistical accuracy of the game tape from the Cleveland Cavaliers' win over the New Orleans Pelicans on Monday night, according to several media reports.
The league took away one of James' rebounds and one of his assists after watching tape of the Cavs' 118-111 win. The assist is the critical one, as it took James' game total down to nine. His new final stat line: 32 points, 11 rebounds and nine assists.
On the assist in question, James tipped a third-quarter rebound to teammate Tristan Thompson, who then set up Kyrie Irving for a bucket, but the assist was wrongly credited to James. The phantom rebound came on a Mike Miller 3-point attempt. The shot was blocked by the Pelicans' Anthony Davis, James tipped the ball back to Miller, and then he was erroneously credited with a rebound.
"Through our normal review process, we noticed there were two errors in the statistical scoring last night and both have been adjusted," NBA spokesman Tim Frank told the Akron Beacon Journal.
With regular season and playoffs combined, James has successfully notched a triple-double 48 times, 37 of which have come during the regular season.
Related articles
Cleveland Cavaliers, Double (basketball), Kevin Love, Kyrie Irving, LeBron James, Monday Night Football, National Basketball Association, NBA Takes Away Lebron's Triple Double, New Orleans, New Orleans Pelicans (baseball), Tristan Thompson
Most Commented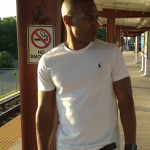 Sponsors