---

( 4UMF NEWS ) Ne-Y0 Married:
Here's something you never knew -- Ne-Yo was MARRIED!!!
Ne-Yo was leaving Supperclub in L.A. this week when we randomly asked if he'd ever gotten hitched.
Ne-Yo told us he actually WAS married 11 years ago when he was 19 -- but he and his wife were only together a few months before they got an annulment.
He said, "Nobody really knows that. Nobody ever really asked."
You gotta see the video ... Ne-Yo mocks his ex, explaining she never thought he'd make it in music.
Related articles
We give the news and nothing but the news! So help us God!!!
Most Commented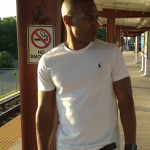 Sponsors