Neil Young Upset With Donald Trump's Theme Music
---
( 4UMF NEWS )Neil Young Upset With Donald Trump's Theme Music:
Donald Trump may be a fan of Neil Young, but the feeling isn't mutual.
As Young's rock anthem "Rockin' in the Free World" blared from the speakers, the 69-year-old business magnate took the stage at Trump Tower in New York City Tuesday morning to announce himself as the latest Republican presidential candidate. This will be Trump's fifth run for president of the United States.
"Donald Trump was not authorized to use 'Rockin' in the Free World' in his presidential candidacy announcement. Neil Young, a Canadian citizen, is a supporter of Bernie Sanders for President of the United States of America," the 69-year-old musician's rep told E! News in a statement Tuesday night.
Young's song was written as a critique of the George H. W. Bush administration. As of Wednesday, Senator Sanders, the longest serving independent in congressional history, has not commented on the matter. Young's former Crosby, Stills, Nash & Young bandmate David Crosby did tweet about Trump's use of the song, telling his followers Tuesday, "Trump has picked a fight with the wrong guy ... bad idea."
Trump has irked a number of celebrities following his lengthy and meandering 45-minute speech, including Alec Baldwin, Andy Cohen, Kat Dennings, Jay Duplass, Craig Ferguson, Josh Groban, Audra McDonald and Olivia Wilde.
Most Commented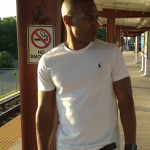 Sponsors