Nelly Posts Topless Pic Of Ms Jackson
---
( 4UMF NEWS ) Nelly Posts Topless Pic Of Ms Jackson:
Damn, I can only imagine what Floyd is thinking right now. Nelly just posted a topless pic of Miss Jackson herself, referring to her as "homie" and wishing her a happy birthday. The pair have never officially said they have dated or had any relations, but this pic might speak for itself. There has been talk about them ever since they showed up together courtside for a Charlotte Bobcats game a few months back. Fans have been going crazy over the pic, making sure they @ Floyd on Instagram so he can see it.
Related articles
We give the news and nothing but the news! So help us God!!!
Most Commented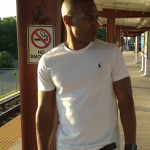 Sponsors