Nene Announces Her Bridesmaids
---
( 4UMF NEWS ) Nene Announces Her Bridesmaids:
Nene Leakes with all the rumors out about her getting remarried. She takes to twitter and announces her bridesmaids. God bless and all the best wishes for NeNe&Greg and their family.
RT @neneleakes: I love my bridesmaids @CynthiaBailey10 @iheartMarlo @LauraMGovan @iamjennifer @dianagowins @thablondebomb @LEXISIS1 @StylesbyPat @DawnienLA
Related articles
We give the news and nothing but the news! So help us God!!!
Most Commented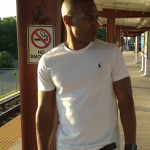 Sponsors