Nene Wants Greg To Sign Prenup
---
( 4UMF NEWS ) Nene Wants Greg To Sign Prenup:
NeNe Leakes just announced her Bravo wedding special [click here if you missed that], but with Gregg refusing to sign a pre-nup insiders say there might not be a wedding...
NeNe, 45, and Gregg, 58, a real estate developer, were married for nearly 14 years before she filed for divorce in 2010. He fought hard to win her back, and earlier this year they joyously revealed they were engaged to be remarried.
But NeNe, who's worth an estimated $4.5 million, had second thoughts after getting a fat raise – from $750,000 to $1 million – for Season 6 of the hit Bravo series.
The feisty performer also has income from roles on "The New Normal" and "Glee" and wants to make sure her good fortune doesn't become a payday for Gregg if they split again.
"NeNe loves Gregg and hopes their marriage will last this time, but if it doesn't work out she wants him to walk away only with what he's bringing into it," a family friend revealed.
"She says she earned what she's got by herself, and is demanding Gregg sign a prenup or there won't be a wedding."
The first time around, the couple did not have a prenuptial agreement, and Gregg is said to be insulted she's now asking for one.
"He feels he has always supported NeNe," explained the friend. "Their divorce was not about spending too much or stealing from her, so he doesn't think he needs a piece of paper to show he won't take advantage."
NeNe first met Gregg in 1996. A year later, the single mom married the developer and they had a son.
But during their marriage, Gregg encountered painful financial problems.
He claimed on the reality show that he had invested a whopping $300,000 in NeNe's career, and that remark led to a huge blowout which marked the beginning of the end of their marriage.
"NeNe has written a memoir called 'Never Make the Same Mistakes Twice,' and she says she's determined to live by that today," noted the friend. "The prenup is not up for discussion. If Gregg doesn't sign on the dotted line, NeNe won't be saying 'I do.'
Story @ nationalenquirer
Related articles
We give the news and nothing but the news! So help us God!!!
Most Commented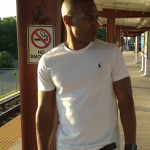 Sponsors