New Blackberry Coming To US In March
---
( 4UMF NEWS ) New Blackberry Coming To US In March:
The chief executive of Research In Motion said he's disappointed the new BlackBerry won't be released in the United States until mid-March, but he said early data suggests sales in the U.K. are above expectations.
Thorsten Heins said in an interview Monday with The Associated Press that he was disappointed in the mid-March U.S. release date. But he said the U.S. and its phone carriers have a rigid testing system.
"We need to respect that. Am I a bit disappointed? Yeah, I would be lying saying no. But it is what it is and we're working with all our carrier partners to speed it up as much as we can," Heins said in an interview at the Ritz Carlton in Toronto.
RIM unveiled new BlackBerrys last week after excruciating delays allowed Apple, Samsung and others to build commanding leads in the industry. The stock fell 12 percent after Wednesday's kickoff, despite positive reviews about the new BlackBerry 10 operating system. There's concern the phone isn't coming out sooner after RIM announced a March U.S. release date last week.
Heins told the AP that it will be mid-March.
The first device in the new crop of the much-delayed revamped BlackBerrys will be the touchscreen Z10. Black and white versions were released in the U.K. last Thursday and will be released in Canada on Tuesday.
Heins said a substantial number of U.K. users are moving from other platforms to BlackBerry and said that's an encouraging sign because they first targeted longtime BlackBerry users.
"It's beyond expectations," Heins said. "White is sold out already. The black is hard to stock up again. It's very encouraging. I won't share the number because I need to verify it, but we are getting a substantial number of users moving from other platforms to BlackBerry. That is an interesting data point."
Shares of RIM closed up 15 percent Monday on initial reports of strong U.K. sales and after an analyst upgraded the stock.
Most Commented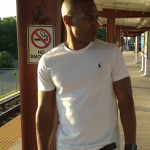 Sponsors