New Born Found Buried In Yard
---
( 4UMF NEWS ) New Born Found Buried In Yard:
A 16-year-old girl appears to have hidden her pregnancy from her parents for nine months and given birth without their knowledge to a baby girl who was found buried in the family's backyard late last month, a North Carolina sheriff said, but it still remains unclear whether anyone will be charged in the newborn's death.
Police found the full-term baby, who weighed 8.5 pounds, buried in a grocery bag in a subdivision in Franklin County on June 30, Sheriff Jerry Jones said.
The baby appears to have died the previous day.
The state medical examiner's office determined that the baby died of blood loss after it appears whomever cut the umbilical cord cut it too close to the baby girl.
The newborn then appears to have bled out, Sheriff Jones told the Charlotte Observer.
'I agree it could have been an accident,' Jones said, 'but … she had ample time to do some type of planning to prevent this – plan a way to give the child up, to keep this from happening.'
The case has been turned over to prosecutors, who are 'studying some case history' before they determine whether anyone will face charges in the baby's death.
Authorities first caught wind of the child's death when someone who had overheard a conversation about the dead baby went to authorities, he said.
The person 'overheard something like, so-and-so is having a baby, and she's not going to tell anyone about it,' Jones said.
'So it would be a concealed childbirth. He didn't know if it was true or not. His remarks were that "I cannot keep this. I have to tell somebody,'" Jones continued.
Investigators shortly found the family involved and went to their house, where family members were shocked by the possibility that someone there had given birth, Jones said.
As investigators looked around the house, one saw what appeared to be a bloody towel or shirt in the teenager's bedroom, he said.
'We had some suspicions, but we didn't have anything else,' Jones said.
Investigators left and discussed getting a search warrant, but the girl's father called back several hours after they'd left and said, 'you need to come back to our house. We found what you're looking for.'
'[The girl's parents] began doing their own rethinking of what happened during the day, found some tools out of place, some soil that had been disturbed and found this newborn, dead baby in their yard,' Jones said.
He led investigators to a shallow grave in the backyard where he had uncovered enough to see the baby's head, Jones said.
At first, Jones was skeptical that the girl's parents wouldn't know their daughter was pregnant, he said.
'I didn't really agree with that when I first heard it,' he said. 'But the social services people said teens are very, very clever in hiding this type of stuff. There may be ways of concealment that I don't know about.'
He encouraged others in this situation to talk with a counselor, get prenatal care and at least use North Carolina's safe haven laws to drop off their baby.
Under that law, parents can give up a baby within seven days of birth at a safe haven center, which include hospitals and police or fire departments, without being charged with a crime.
The mother of the newborn was taken to a hospital for treatment and was released Monday night, he said. Investigators hoped to interview her Tuesday, and they also hoped to get the final report from the medical examiner late Tuesday, he said.
Investigators believe the teenager buried the baby, he said.
The newborn's 18-year-old father was aware of the pregnancy, as were some friends of his and the baby's mother, Jones said. It's not clear if they knew that the baby was buried, he said.
He expects concealment of birth charges and possibly others.
'If things go the way our investigation is leading us, it could become a death investigation,' he said. 'From Sunday night and nobody knowing, it's evolved in our investigation that at least the newborn child's father was aware (of the pregnancy) and that he had told some people about it. From what seemed to be a clearly discrete pregnancy has turned into at least a half dozen or so people knowing about this pregnancy.'
Related articles
We give the news and nothing but the news! So help us God!!!
Most Commented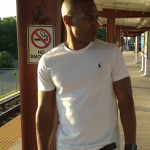 Sponsors