New Calendar App For iPhone Canary
---
( 4UMF NEWS ) New Calendar App For iPhone Canary:
Building a better calendar for mobile is a challenge a number of startups have taken on lately, some with the goal of helping you fill a calendar with events, others with simpler interfaces or behind-the-scenes intelligence to make the calendar "smarter." The latest to join the race is Canary, a newly launched calendar app for iPhone, which primarily aims to bring simplicity to scheduling and calendar management, while also providing hundreds of features to cater to the needs of power users without bogging down the user interface.
The app is beautifully designed, but co-founder and CEO Varun Chirravuri tells us that design was not Canary's main goal. Instead, the team started with a blank slate, then built the app based on the feature set they wanted to provide.
This feature set, actually, is fairly extensive. Not only is the app smart in the sense that it understands natural language input, it also includes a heads-up view (dubbed "Nest") which shows you details about upcoming events, a calendar view, a scheduler where you can propose times, a way to view your blocks of free time, an invitations view, and much more. And tucked away among the various calendaring views and settings are "hundreds" of other features, says Chirravuri, some of which are hidden, waiting to be exposed by power users.
For example, when you're responding to an event, you can shake the phone for a number of jokey excuses as to why you can't make it; if you long press on an event, it filters by the particular calendar; plus, the app accepts a much wider variety of complex phrasing than its tutorial indicates.
It's a lot to take in, which may be Canary's challenge in reaching a mainstream user base. Today, the app will make sense for busy professionals who regularly juggle a large number of appointments at once, and are always trying to squeeze things in. The app itself has one of the longest "walkthroughs" I've ever encountered in a mobile application (outside of games) – something which also speaks to the potential learning curve involved.
But Chirravuri is convinced that if you give Canary a shot, it will become a must-have tool. "If you can take a week to really learn the ins and outs of how this works, with the control you'll get, you'll never want to go back," he promises. And that's the real goal with Canary. It's not so much about being the next greatest "smart" calendaring app, it's about finding a way to bring the power of a desktop calendar to mobile.
Related articles
Most Commented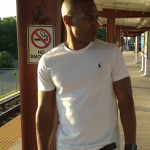 Sponsors