New NRA Video Attacks Obama
---
( 4UMF NEWS ) New NRA Video Attacks Obama:
As President Obama prepares to unveil a legislative package attacking gun violence, the National Rifle Association has a new video attacking Obama -- and citing his children.
The 35-second video criticizes Obama's opposition to more armed guards in schools, while noting that his daughters receive Secret Service protection.
"Are the president's kids more important than yours?" the narrator says. "Then why is he skeptical about putting armed security in our schools when his kids are protected by armed guards at their school? Mr. Obama demands the wealthy pay their fair share of taxes, but he's just another elitist hypocrite when it comes to a fair share of security."
Obama has little choice when it comes to armed protection on his family; the Secret Service insists on it.
At 11:55 a.m. on Wednesday, Obama and Vice President Biden unveil an anti-gun violence plan that is expected to include proposals for a new assault weapons ban, universal background checks on all weapons purchases, and restrictions on the size of ammunition magazines.
The new gun control push comes a month after the mass killing that claimed 20 children and six adults at an elementary school in Newtown, Conn.
The White House schedule says Obama and Biden " will be joined by children from around the country who wrote the President letters in the wake of the Newtown tragedy expressing their concerns about gun violence and school safety, along with their parents."
Most Commented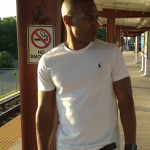 Sponsors