New York Man Attacks Woman With A Machete
---
( 4UMF NEWS ) New York Man Attacks Woman With A Machete:
One woman was struck by a man armed with a machete in New York City's Bryant Park on Tuesday.
The attack on the 31-year-old woman, who apparently had just come from a yoga class, resulted in a "substantial gash on her right arm" according to chief of detectives Robert K. Boyce. Police deemed the attack as random.
The attack happened around 11:30 a.m. Shortly after, park security chased the man before locating nearby police who arrested him. The man, who is homeless, identified himself as Frederick Young and is thought to be in his 50s. Chief Boyce said Young has 23 previous arrests, one being for a machete incident a couple of years ago.
Police have not released the name of the woman attacked but they did say she was taken to Bellevue Hospital Center in stable condition.
Most Commented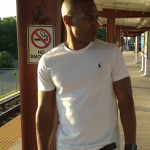 Sponsors