NeYo Goes After Former Adviser For $8 Million
---
( 4UMF NEWS ) NeYo Goes After Former Adviser For $8 Million:
"So Sick" singer Neyo's ex manager drama has ensued as the singer charged a person whom he described in court papers as his "manager, confidant, trusted adviser and friend". Meanwhile, the Grammy-winning singer is also getting serious with model Crystal Renay.
The accused, Kevin Foster, had allegedly cheated $8 Million from the Grammy-winning singer-songwriter, said a report from Daily Mail. Charges were filed in Manhattan Federal Court against "So Sick" singer Neyo's ex manager.
According to court papers, the accused was hired by Neyo, known as Shaffer Smith in real life, to "manage his bank accounts and ensure (that he) was financially situated as to maintain his accustomed lifestyle for the remainder of his life, protect Smith from financial ruin, and mitigate risk of frivolous spending."
In the report filed by the 31-year-old, "So Sick" singer Neyo's ex manager Foster allegedly moved some of his money without permission.
Accusations included Foster faking Neyo's name on loan documents, and investing the singer's money in a water company that was "teetering on the edge of bankruptcy", said Daily Mail.
The lawsuit filed by Neyo demands from Foster $4.5 million plus $3.5 million in fees that he had paid his ex manager.
According to The Daily News, a phone number that was said to be for Foster's firm was out of service, and reps of the ex manager have not returned an email asking for their side of the story.
Prior to filing the lawsuit, Neyo has been in the news due to rumors that have linked him to model Crystal Renay.
According to online news site Madame Noire, Instagram photos of the singer and model showed that the two have been spending a lot of time together, which Neyo talked about at a recent interview in Hot 97.
The singer confirmed that their relationship is "definitely romantic" and that they "are in a good place".
Neyo explained during the Hot 97 interview: "At this point in my career, at this point in my life... I'm 34 years old, I don't have time to be hiding."
"Of course, there are some things you keep personal and private because you're a human being. But on the other side of it, I ain't got time to be hiding nothing and all that. It is what it is," Neyo added.
When asked about his relationship with ex-fiancée Monyetta Shaw, with whom he has two children, Ne-Yo said: "Me and the mother of my children, we're still close, we're still cool."
Related articles
Most Commented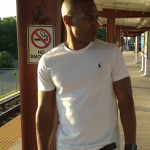 Sponsors