NFL Player Shoots Self While Cleaning Gun
---
( 4UMF NEWS ) NFL Player Shoots Self While Cleaning Gun:
Free agent wide receiver Josh Morgan was charged with reckless handling of a firearm this week, days after he accidentally discharged a gun while cleaning it.
Sheriff's deputies responded to Morgan's house in Leesburg, Va., on the night of Jan. 31. Morgan suffered non-life-threatening injuries and was transported to a nearby hospital, according to Loudoun County Sheriff Office records.
Morgan, 30, was issued a summons for a single misdemeanor count on Tuesday, Loudoun County Sheriff's office spokesperson Kraig Troxell told USA TODAY Sports. A hearing in the case is set for March 9, according to court records.
Morgan, who attended Virginia Tech, recently completed his seventh NFL season. He's played for the San Francisco 49ers, Washington Redskins and, most recently, the the Chicago Bears.
TMZ was the first outlet to report Morgan had allegedly shot himself.
Most Commented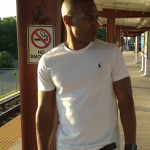 Sponsors