Nicki Minaj Beats Michael Jackson's Record
---
( 4UMF NEWS ) Nicki Minaj Beats Michael Jackson Record:
Lil'Kim might want to take a step back from the reining queen of all music because thursday night Billboard released the surprising news that the King of Pop had been dethrone by rapper royalty Nick MInaj
Upon "Anaconda's" debutting at #19 on the charts, Mizz Minaj's can count this as her 51st Hot 100 hit–all thanks to the many features and solo singles the singer-rapper appeared on.
Made history today," Nicki wrote. "I didn't even know I was tied with Michael Jackson with 50 Hot 100 entries on Billboard. Anaconda makes 51 and now I'm tied with Rod Stewart. God bless, and thank you."
Of course, this is a monumental feat, but Nicki's still got a ways to go if she wants to break into the Top 10 of the Most Hot 100 Entries of all time. What do you think of Nicki's latest achievement?
Related articles
Most Commented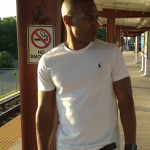 Sponsors