Nicki Minaj The Pinkprint First Week Sales
---
( 4UMF NEWS ) Nicki Minaj The Pinkprint First Week Sales:
Nicki Minaj's The Pinkprint dropped yesterday and it looks like all of that promoting she's done will be paying off. The first week sales projections are in and her third album is expected to move 155,000-$165,000 units out of the gate. And that doesn't include the extra 15,000 from the album stream.
That will give Nicki and Young Money one of the best first week sales of the whole year.
Say what you want but the numbers don't lie and it says a lot. Congrats to Nicki!
Most Commented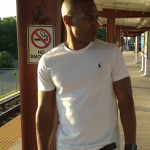 Sponsors