Nike Air Flightposite One Copper
---
( 4UMF NEWS) Nike Air Flightposite One Copper
Rumors abound this week that Nike Sportswear is set to hit an absolute 'Posite home run in the coming days, by way of a Nike Air Flightposite One Copper. Today we get a first glimpse, and it's just as aesthetically pleasing as it sounds.
First, I'll get the obligatory stuff out of the way: There's nothing that proves beyond a reasonable doubt that this isn't a CAD image. Even were that the case, it's a pretty good indicator of how the shoe will look: impressive.
A pale bronze color, a bit softer than the "Copper" Foamposite, comprises the upper, featuring a stylish burnished fade that lends a certain "aged metal" look. Black sharply contrasts on the shroud and outsole meanwhile, and a silver midfoot insert rounds out the look.
Most Commented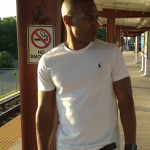 Sponsors