Nine People Found Dead In Mass Murder
---
( 4UMF NEWS ) Nine People Found Dead In Mass Murder:
Nine people have been found dead after a Canadian man, reported as potentially suicidal by his family, went on a suspected killing spree in Alberta before taking his own life Tuesday morning, police said.
The eight victims, including two children, were discovered inside two separate Edmonton homes before the body of their suspected killer was recovered inside of a Vietnamese restaurant several hours later, Edmonton police said.
The recovery of that man's body follows his family calling police Monday night over him appearing "depressed and overly emotional," Edmonton police Chief Rod Knecht said at a press conference.
When officers arrived at his family's north Edmonton home, he was reported missing.
At about 7 p.m., the first victim, a woman described as in her 30s, was found shot to death inside of a southside Edmonton home, approximately 23 miles away.
Later, around 12:23 a.m., officers returning to the first residence discovered seven people dead inside. Those victims have been described by police as three adult females, two adult males, and a boy and a girl.
The children's ages are "what I'd consider very young," said Knecht.
Later Tuesday morning a black SUV matching the male suspect's vehicle was found outside a Fort Saskatchewan Vietnamese restaurant about 9 a.m., leading authorities to his body inside.
Knecht summed up the case as a "senseless mass murder" and "a tragic day for Edmonton."
He recalled the last murder of this size having been in 1956 when six people were killed.
An Edmonton Journal reporter also cited the 1879 slayings by a Fort Saskatchewan man named Swift Runner who killed and ate his nine family members.
Knecht said they are not searching for any additional suspects and that it appears to have been related to domestic violence.
Most Commented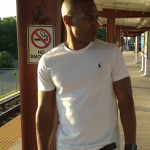 Sponsors