Ninja Turtle Movie Pushed Back
---
( 4UMF NEWS ) Ninja Turtle Movie Pushed Back:
Ninja Turtle fans will be shell shocked to learn that the upcoming movie has been delayed for two months.
The film originally had a release date slated for June 2014 but will now be released in August 2014 instead. 'Teenage Mutant Ninja Turtles' will now be released a week after 'Guardians of the Galaxy' and 'The Expendables 3′.
There was no official word as to why the film has been pushed back.
Related articles
Most Commented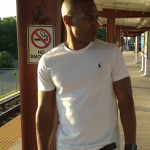 Sponsors