Norfolk St. University Placed On Probation
---
( 4UMF NEWS ) Norfolk St. University Placed On Probation:
Norfolk State University was put on probation by its accrediting agency Tuesday, citing problems with the school's administration and finances.
The Southern Association of Colleges and Schools downgraded NSU's status to on probation, one year after it issued the school a warning.
NSU president, Tony Atwater, was fired in August 2013. In December 2013, the school was given about a year to get its governance and finances in order.
Additionally, SACS cited NSU after its busing program was prohibited from adding students because not enough graduates were able to pass a national licensing exam.
"The concerns have escalated," said Belle Wheelan, president of SACS's Commission on Colleges. "More concerns have been raised."
"I am confident that we will work this out in the time that's given, but it's going to take radical changes," Eddie N. Moore Jr., NSU's interim president, told the Richmond Times-Dispatch. "And hopefully, everyone on campus is willing to cooperate at this point."
Should the school not make adequate changes, SACS could strip its accreditation.
Related articles
Academic dishonesty, Accreditation, Audit, Chapel Hill, Educational accreditation, FDA Warning Letter, Norfolk St. University Placed On Probation, Norfolk State University, North Carolina, NSU Motorenwerke, Southern Association of Colleges and Schools, University of Chicago
Most Commented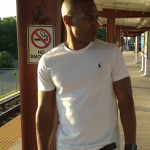 Sponsors