North West Baptized In Israel
---
( 4UMF NEWS ) North West Baptized In Israel
Kanye West and Kim Kardashian had their
daughter, North West, baptized at Saint James Cathedral in the Israeli capital Jerusalem yesterday (April 14).
"Kim Kardashian, Kanye West and Khloe Kardashian showed up Monday afternoon to the Saint James Cathedral -- an Armenian church in Jerusalem -- to baptize 22-month-old North," TMZ reports. "Kim was mobbed as she walked into the church, shielding baby North from the massive crowd that had gathered outside the church."
A video shows the scene outside the Cathedral. Reporters, cameraman and fans surrounded the family as they entered the church. They exited the church in an orderly fashion, with the assistance of security.
West and Kardashian followed the baptism by having lunch with with Jerusalem's mayor, Nir Barkat.
"'We raised a toast to Jerusalem,' Barkat recounted of his encounter with the celebrities at a local restaurant," The Jerusalem Post reports. "The mayor added that during the meeting, he asked the couple 'to be ambassadors of Jerusalem and to spread the message around the world that Jerusalem is open and everyone is wanted here.'"
The family is expected to travel to Jordan today. While in Armenia over the weekend, Kanye West jumped into a lake during his performance there.
"What a crazy night! Kanye wakes me up & says he's doing a free concert in Yerevan, Armenia!" Kim Kardashian says on Instagram. "I throw on sweats & we head out! Thousands of people were there! Kanye jumped in swan lake to be closer to the crowd on the other side & so many people jumped in too! It was such an exciting crazy night! So happy I got to rock out with everyone in Armenia on our last night here!!!!"
West and Kardashian were in Armenia to commemorate the 100-year anniversary of the Armenian genocide.
Most Commented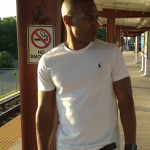 Sponsors