Northeast Braces For Monster Storm
---
( 4UMF NEWS ) Northeast Braces For Monster Storm:
Widespread power outages and major air traffic disruptions were feared throughout the Northeast on Monday as a massive winter storm that could bring more than 2 feet of snow and near-hurricane force winds slowly began its assault on the region.
A blizzard warning was issued for New York and Boston and more than 4,360 flights had been canceled before the storm hit — a good indication of the anticipated severity of what was to come. The storm will impact some 40 million people, according to the National Weather Service.
It was flurrying in New York early Monday, the beginning of what was forecast as a treacherous, 24-hour-plus snow odyssey.
New York City could see up to 20 inches of snow Monday into Tuesday, the weather service predicted. Parts of New England could see 2 feet or more.
Connecticut Gov. Dannel Malloy said up to 100,000 people could lose power in his state -- and that those who lose power could be without it for several days.
"We have been down this road before," Malloy said at a Monday press conference. "We will get through this storm together."
The weather service blizzard warning was bleak, foreseeing "life-threatening conditions and extremely dangerous travel due to heavy snowfall and strong winds. With whiteout conditions many roads may become impassable, strong winds may down power lines and tree limbs."
The weather service labels a snow storm a blizzard when winds reach 35 mph and blowing snow reduces visibility to less than a quarter of a mile. Forecasters said some areas could see wind gusts reaching 50 to 75 mph.
"It will be like a tidal wave of snow into New England tonight into Tuesday," tweeted AccuWeather meteorologist Henry Margusity.
Schools in Philadelphia, where forecasts ranged from 8 to 18 inches of snow, were closing at noon Monday. Across the state Gov. Wolf promised that more than 2,500 trucks would tackle the roads.
At the southern end of the storm, the area around Washington D.C. was not expected to get more than a couple inches of snow.
President Barack Obama, who is traveling in India, has been briefed on the storm, spokesman Josh Earnest said Monday. White House officials also have been in touch with officials from states "up and down the Eastern seaboard" that are in the storm's path, Earnest said.
New York Gov. Andrew Cuomo urged commuters to stay home on Monday and warned that mass transit and roadways could be closed before the evening rush hour, even major highways such as the New York Thruway, Interstate 84 and the Long Island Expressway.
In New York City, the Greater New York Taxi Association offered free cab service for emergency responders trying to get to work, and disabled and elderly residents who become stranded.
The storm was forecast to hit Boston late Monday and all day Tuesday. Massachusetts Gov. Charlie Baker warned that "people across Massachusetts should presume that roads on Tuesday, and possibly Wednesday, will be very hard, if not impossible, to navigate, that power outages are a distinct possibility, and that most forms of public transportation may not be available."
Associated Press, Boston, College Park, FlightAware, Interstate 495 (New York), Long Island, Maryland, National Weather Service, New England Patriots, New York City, New York State Thruway
Most Commented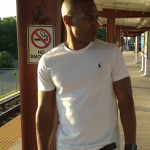 Sponsors