Nurse Doesn't Perform CPR On Dying Woman
---
( 4UMF NEWS ) Nurse Doesn't Perform CPR On Dying Woman:
A nurse who refused to perform CPR on an elderly resident at a California retirement community is receiving criticism after the patient died while waiting for paramedics to arrive.
Lorraine Bayless, 87, was a resident at the Glenwood Gardens senior living community in Bakersfield. Earlier this week, she collapsed in the facility's dining hall and was reportedly barely breathing when staff made a call to emergency 911 services.
The Los Angeles Times writes that the nurse was instructed numerous times by the 911 dispatcher to perform CPR until medical staff could arrive. However, the nurse refused to comply on the grounds that resuscitation by staff members is against the facility's policy.
Bakersfield fire dispatcher Tracey Halvorson reportedly pleaded with the nurse for several minutes during the phone call, instructing her that CPR needed to be performed before emergency responders arrived.
In a recording of the 911 call, later released to the public by the Bakersfield Fire Department, Halvorson makes the following plea to the nurse:
"It's a human being. Is there anybody that's willing to help this lady and not let her die?"
The nurse reportedly replied as follows:
"Um, not at this time."
After the nurse continually refused to perform CPR on the woman, Halvorson reportedly asked if another resident or passerby could possibly step in to perform resuscitation measures.
According to the released recording, the nurse refused to comply with this CPR request as well, and began speaking to someone in the background at the facility about Halvorson:
"She's yelling at me and saying we have to have one of our residents perform CPR. I'm feeling stressed, and I'm not going to do that, make that call."
Lorraine Bayless was reportedly without medical assistance for approximately five minutes before paramedics arrived. She died after being transported to Mercy Hospital Southwest.
NBC News writes that Glenwood Gardens is standing behind its policy in the matter and supports the nurse's actions. However, the facility has stated that it will conduct a formal investigation into the incident.
The policy pertains to the senior living community building of which Lorraine Bayless was a resident. Glenwood Gardens also has an assisted living facility and a skilled nursing facility housed in seperate buildings at the same location.
Staff at the senior community building are not allowed to perform CPR on residents. Instead they are required to wait for paramedic assistance.
Related articles
Most Commented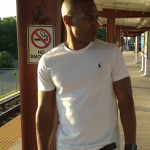 Sponsors