Obama Discusses Race Fatherhood Responsibility
---
( 4UMF NEWS ) Obama Discusses Race Fatherhood Responsibility:
President Barack Obama told graduates of Morehouse College Sunday that they have a responsibility as black men to set an example in improving their communities and the world.
Speaking at the historically black college that produced greats like Dr. Martin Luther King, Jr., Obama paid tribute to the fact that "laws, hearts and minds have been changed to the point where someone who looks like you can serve as president of the United States."
As the nation's first black president, Obama publicly reflected on his own upbringing without a father and the challenges facing young black men. He spoke movingly of his struggles to discuss the responsibility of men as fathers and husbands, and the need for the young graduates to be role models.
"We know that too many young men in our community continue to make bad choices," the president said. "Growing up, I made quite a few myself. Sometimes I wrote off my own failings as just another example of the world trying to keep a black man down. I had a tendency sometimes to make excuses for me not doing the right thing."
"But one of the things that all of you have learned over the last four years, is there's no longer any room for excuses," he said. "I understand there's a common fraternity creed here at Morehouse: excuses are tools of the incompetent, used to build bridges to nowhere and monuments of nothingness. Well, we've got no time for excuses – not because the bitter legacies of slavery and segregation have vanished entirely; they haven't."
"Not because racism and discrimination no longer exist; we know those are still out there," he explained. "It's just that in today's hyper-connected, hyper-competitive world, with millions of young people from China and India and Brazil, many of whom started with a whole lot less than all of you did, all of them entering the global workforce alongside you, nobody is going to give you anything that you haven't earned. And moreover you have to remember that whatever you've gone through pales in comparison to the hardships previous generations endured — and they overcame, and if they overcame them, you can overcome them too."
Obama also cautioned against a lifelong focus on profit, saying "it betrays a poverty of ambition if all you think about is what goods you can buy instead of what good you can do."
"So yes, go get that law degree," he continued. "But if you do, ask yourself if the only option is to defend the rich and powerful, or if you can also find time to defend the powerless."Sure, go get your MBA, or start that business, we need black businesses out there. But ask yourself what broader purpose your business might serve, in putting people to work, or transforming a neighborhood."
More important than anything, Obama added, is family. "Everything else is unfulfilled if we fail at family," he said.
"I still wish I had a father who was not only present, but involved," Obama said. "And so my whole life, I've tried to be for Michelle and my girls what my father wasn't for my mother and me. I want to break that cycle. I want to be a better father, a better husband and a better man."
Picture Taken By: YMMG
Related articles
Most Commented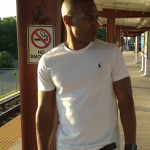 Sponsors