Obama Ladies Host Inauguration Military Concert
---
( 4UMF NEWS ) Obama Ladies Host Inauguration Military Concert:
Michelle Obama proudly paraded her edgy new haircut as she took the stage with her two stylish daughters in tow at the star-studded gala for military families Saturday night, marking the beginning of inauguration weekend festivities.
Some of Hollywood's biggest recording artists, from Usher to Katy Perry, Alicia Keys and Fun., gathered at the Washington Convention Center in DC entertain hundreds of DC-area children and spouses of service members.
Dressed in a casual yet chic ensemble consisting of a while loose blouse cinched at the waist with a vibrant belt paired with ankle-length trousers, Mrs Obama appeared on stage accompanied by her beaming teenaged daughters. President Obama was not in attendance at the gala.
'Inauguration is a really big deal. There's balls. Everybody dress up and dances,' the first lady told the children. 'Let me tell you: I love every single minute of it. Every single minute. But I have to tell you that my very favorite part of this entire weekend is being right here with all of you.'
Usher performed his hit song OMG after Yeah and Without You, while Katy Perry put on a patriotic show with Firework set to a slideshow of President Obama shaking hands and talking on the phone.
Far East Movement and a gospel fusion group called Soul Children of Chicago performed as well, but neither Stevie Wonder nor Smokey Robinson, who were both originally reported to be in the lineup, made an appearance.
Most Commented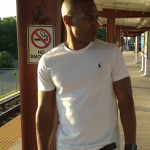 Sponsors