Officer Beats Down Student During Arrest
---
( 4UMF NEWS ) Officer Beats Down Student During Arrest:
A South Carolina sheriff's deputy has been pulled from the school where he worked as a resource officer after video showed him slamming a student to the ground while classmates watched in horror.
Deputy Ben Fields was caught on camera at Spring Valley High School in Columbia ordering a student out of her seat. The imposing officer, who is a powerlifter in his free time, stands over her desk and tells the student, "either you're coming with me or I'll make you." Without giving her time to get up, he grabs her and flips her over, slamming her, and her desk, onto the ground.
The veteran officer then drags her out of her chair and tossed her across the room, as students watched speechlessly. The deputy pinned the senior student down as he puts her hands behind her back. He tells another student, "I'll put you in jail next."
The female student was not injured and was later released to her parents, cops said.
Students said the officer has had a history of roughing up students.
Fields is listed on the Richland County sheriff's department's website as a senior deputy assigned to Spring Valley High School. On his now-deleted Twitter page, he described himself as football coach for the school's defensive line, and a strength coach.
Richland County Sheriff Leon Lott said he'd seen the video and found it "disturbing." Lt. Curtis Wilson said the deputy was removed from the school and placed on administrative duty while investigators look into the attack. He said school resource officers are always held to a higher standard of investigation because they're meant to protect students.
"The video is going to be helpful because it shows us what happened," Wilson said.
Officials are looking into what happened before the violent arrest happened, cops said. Police said the student was under arrest for refusing to the leave the classroom after being disruptive.
The school's superintendent Dr. Debbie Hamm said in a statement that the video was deeply concerning.
"Student safety is and always will be the district's top priority," Hamm said. "The district will not tolerate any actions that jeopardize the safety of our students."
The school district is aiding the sheriff's department in its investigation.
The shocking video drew condemnation from the Rev. Jesse Jackson, who tweeted that Fields "should be fired and the police department should be sued."
Fields, known to some students as "The Incredible Hulk" for his massive build, has been accused of rough arrest in the past. He was sued in 2007 after a couple accused him of manhandling them during a 2005 arrest.
Fields emptied a can of pepper spray on Carlos Martin, who parked next to him, according to court documents. The two started arguing after Martin allegedly played his music loudly, court documents showed. Fields arrested him for breach of peace.
Most Commented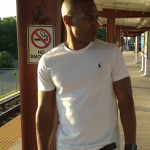 Sponsors