Official's Wife Arrested In Texas DA Killings
---
( 4UMF NEWS ) Official's Wife Arrested In Texas DA Killings:
The wife of a former Texas justice of the peace was arrested Wednesday on capital murder charges in the killings of the Kaufman County district attorney, his wife and a second prosecutor, The Dallas Morning News reports.
Kim Williams, 46, is the wife Eric Williams, the ousted justice of the peace who had been convicted by the two slain prosecutors in 2012 on charges of theft of public property. She was being held at the Kaufman County Jail in Kaufman, Texas, on a $10 million bond, WFAA-TV reported.
Mike McLelland, 63, and wife Cynthia, 65, were killed at their home in nearby Forney on March 30 nearly two months after Assistant District Attorney Mark Hasse, 57, was shot and killed a block from the Kaufman County Courthouse as he was walking to work.
Eric Williams was arrested last week on charges of making a terrorist threat and is being held on $3 million bond. The News says he was arrested after a threatening e-mail was allegedly traced to him.
Authorities searched the Williams' home last week. They also searched a storage locker linked to Eric Williams and recovered at least 20 weapons and a white Ford similar to one reportedly shown on surveillance video the night of the McLelland killings.
Most Commented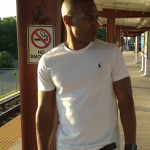 Sponsors