---
( 4UMF NEWS ) One Bombing Suspect Dead:
The city and parts of its suburbs were locked down Friday as the manhunt intensified for the surviving suspect in the Boston Marathon bombing.
The other suspect was killed hours earlier in a dramatic firefight with police in the Boston suburb of Watertown, authorities said.
The Associated Press identified the surviving suspect as Dzhokhar A. Tsarnaev, 19, of Cambridge, Mass. Sources told AP that both suspects were from a Russian region near Chechnya and have lived in the U.S. at least one year.
Massachusetts shut down all mass transit, including buses and trains, in Boston and surrounding suburbs, Kurt Schwartz, director of Massachusetts Emergency Management Agency said. Schools were closed and classes canceled at most universities.
Colonel Timothy Alben, Superintendent of the Massachusetts State Police said the first suspect from Monday's bombing was shot by police in a gunfight following a pursuit that began Thursday night in Cambridge and ended a short time later in Watertown. He said that suspect died at a hospital.
Schwartz asked all businesses in Watertown, Newton, Waltham, Belmont, Cambridge and the Alston and Brighton neighborhoods of Boston to remain closed and al residents of those area to remain indoors until the bombing suspect is caught. Watertown Police Chief Edward Deveau said his town would be closed to traffic.
"This situation is grave," Massachusetts State Police Superintendent Timothy Alben said. "We are here to protect public safety."
Alben described the second suspect as a light-skinned or Caucasian male with brown curly haird ressed in a gray hooded type sweat shirt.
"We are concerned about securing the area and making sure this individual is taken into custody," he said. "We believe this to be a terrorist. We believe this to be a man who has come here to kill people."
Boston Police Commissioner Ed Davis told reporters the man they are seeking is armed and dangerous. A transit police officer was also critically wounded in the pursuit.
Police did not provide the suspects' names.
A transit police officer was reported in critical condition after being shot.
"This situation is grave," Massachusetts State Police Superintendent Timothy Alben said. "We are here to protect public safety."
The manhunt for the marathon bombing suspects turned into hot pursuit at 10:30 p.m., when the two men robbed a 7-11 convenience store on the MIT campus in Cambridge, Alben said. A few minutes later, police found an MIT campus police officer shot multiple times in his car, Alben said.
The police officer died of his injuries at Massachusetts General Hospital.
Most Commented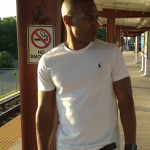 Sponsors