One Dead In Campus Shooting
---
( 4UMF NEWS ) One Dead In Campus Shooting:
A dispute over a dice game led to the fatal shooting of a 19-year-old man on the Tennessee State University campus Thursday evening, police said.
Police spokesman Don Aaron said a group of individuals were playing the dice game on a quad on campus when a fight erupted around 11 p.m. One of the parties pulled out a gun and started firing multiple rounds. In addition to the man killed, three female students, who were just passing by, were wounded, Aaron said.
One of the women suffered minor injuries, another was taken to the hospital and has since been released. A third woman remains at the hospital and is expected to be released soon, he said.
"We do not believe this was an incidence of a random shooter on campus," Aaron said. "This was an isolated incident resulting from a dispute over a dice game. The Nashville Police Department believes this campus is safe."
Aaron said the suspect in the shooting fled the scene on foot. It's unknown whether the suspect was a student.
The shooting comes one night after a meeting between police, Tennessee State University officials and community leaders about safety around the campus, Aaron said. He said this is just another story of young people who have used guns to solve disputes.
"I don't know if it has something to do with video games now or what it is," he said.
Last week, three people were shot during a house party near the university. One of the victims suffered a gunshot wound to the head but is expected to recover. The gunman involved in that shooting is still at large and an investigation is ongoing.
Aaron said that as the fighting broke out Thursday night, several students began filming the incident with their phones when the shooting started. He said police are asking any students with footage of the incident to contact them.
"The person who fired those shots put innocent persons in extreme danger in this isolated incident," Aaron said. "We're hoping that TSU students that have this video, have this knowledge, understand that this person put them in danger tonight, and will report what they know."
The male who died was not enrolled at the school, university spokeswoman Kelli Sharpe told the Associated Press. His identity is expected to be released Friday.
Police did not yet have a description of the suspect, and could not say whether an exchange of gunfire occurred until the evidence is analyzed.
Most Commented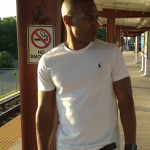 Sponsors