One Killed, Three Wounded During Blessing Of The Bikes Event
---
( 4UMF NEWS ) One Killed, Three Wounded During Blessing Of The Bikes Event:
At least one person died and three others suffered injuries Sunday evening when shots rang out at Newark, N.J.'s annual "Blessing of the Bikes" event, according to reports.
Investigators examined the crime scene after gunfire rocked the area of 19th Ave. and S. 16th St. in the South Ward at about 7:45 p.m., local law enforcement officials told NJ Advance Media. The three victims who didn't die received treatment for nonlife-threatening injuries at a nearby hospital, the news site reported.
Hundreds of motorcycle enthusiasts had congregated outside the Springfield Ave. clubhouse of the Newark Knights MC for the Mother's Day tradition, said to inaugurate the beginning of motorcycle season, when the shots were fired, News 12 New Jersey reported.
Bikers had been performing tricks when two people pulled out weapons and fired in the middle of the crowd of thousands, witnesses told WABC-TV. Those at the scene told the TV station that the dead victim was a teenager, but police would only say the victims were between ages 15 and 29.
Officials at the Newark Police Department didn't immediately respond to a request for an official account of the incident, and there was no answer to a call to the Knights' clubhouse Sunday night.
Newark Mayor Ras Baraka told reporters that the incident showed the need for greater numbers of cops to patrol the streets.
"We don't have enough officers to maintain an event of this magnitude," Baraka said, according to WABC. "And so we can't have events like this until we're prepared to deal with them."
The Knights had warned attendees the previous day to behave.
"THIS YEAR'S PROTOCOL WILL BE THE SAME AS LAST YEAR'S," a flyer the biking club posted on its Facebook page Saturday said. "NEWARK'S FINEST WILL BE ON HAND, IN AN EVEN LARGER PRESENCE THAN LAST YEAR, TO DEAL WITH ANY WILDING OUT, WHEELIES BURNOUTS OR OTHER UNLAWFUL ACTIVITIES."
Pictures the group posted Sunday showed people enjoying the street festival among dozens of bikes on a sunny day, with no reports of any problems.
Most Commented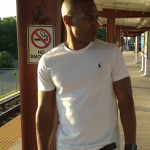 Sponsors