Onion Calls Quevenzhane Wallis A C*nt
---
( 4UMF NEWS ) Onion Calls Quevenzhane Wallis A C*nt:
What was the most egregious Oscar fail? Not Jennifer Lawrence stumbling on her way to collect her best-actress award. Instead, it was the satirical Onion, tweeting something extraordinarily vile about 9-year-old nominee Quevenzhané Wallis.
Twitter exploded in rage after the tweet at 11:42 pm Sunday. "Everyone else seems afraid to say it, but that Quvenzhané Wallis is kind of a (four-letter word that begins with C), right?" it read.
There was no apparent reason that prompted the tweet.
Almost immediately, furious tweets began to fly. Almost immediately, the tweet was taken down, but it didn't matter. By 1 a.m. Monday, dozens of tweets per second were being posted, virtually all of them expressing contempt, incredulity or outrage.
Tweeters demanded the Onion apologize, which, so far, it has not. USA TODAY sought a comment from an Onion rep but got no response. A Twitter rep didn't reply, either.
Nor has any Onion spokesperson publicly explained who tweeted it and why.
Tweeters demanded followers unfollow the magazine's Twitter feed, while others said that wasn't enough. The Twitterverse was being urged to make calls, send e-mails and boycott the magazine in protest.
"Not that they would care, but I have no plans of ever following @theonion for their HORRIFIC tweet about a nine year old Oscar nominee," tweeted Oscar-winning actress Marlee Matlin.
The Onion is notorious for its cutting satire, but it's usually at least a little funny. But, as a zillion tweets kept repeating, this remark wasn't funny.
Most Commented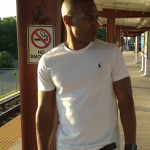 Sponsors