Oprah Buys Rights To The Butler TV
---
( 4UMF NEWS ) Oprah Buys Rights To The Butler TV:
prah Winfrey has won rave reviews for her performance in the box office hit The Butler, and now the media mogul will have the rights to broadcast the film on small screens for as long she wants.
Winfrey's wildly popular cable network OWN has made a deal with the Weinstein Company (which distributed the film in theaters) to become the first non-pay network to air the period drama.
The movie is based on the life of longtime White House service worker Eugene Allen, who worked under several American presidents during the civil rights movement and other influential periods of U.S. history.
The Butler has earned over $100 million at the box office and has generated Oscar buzz for Winfrey and her co-star, actor Forest Whitaker.
"On the heels of the film's fantastic debut, we couldn't be more excited to showcase this incredible movie for our viewers," said Erik Logan, president, OWN. "This is a film that every American should see and we look forward to its debut on OWN," said Sheri Salata, president, OWN.
"OWN is the ideal broadcast home for this film, which has had such a tremendous response from theatrical audiences," commented TWC Co-Chairman Harvey Weinstein. "It's been an honor to work alongside Oprah Winfrey, whose performance and support on the picture have been second to none, and we're thrilled that her network has come on board."
The first broadcasts of The Butler on OWN will likely take place in 2017.
Related articles
Most Commented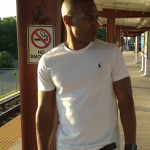 Sponsors