Oscar Pistorius In Bar Fight
---
( 4UMF NEWS ) Oscar Pistorius In Bar Fight:
Still on trial for murder, Oscar Pistorius tweeted inspirational messages in the past few days — and found himself in a bar brawl.
At a trendy nightclub in Johannesburg, Pistorius mixed it up with another patron who challenged him about his case, South Africa's Eye Witness News reported.
Pistorius's people confirmed the altercation, but downplayed it.
"The individual, according to my client, started to aggressively interrogate him on matters relating to the trial," said Anneliese Burgess, Pistorius's media rep, according to ABC . "An argument ensued during which my client asked to be left alone. Oscar soon thereafter left the club."
Pistorius's opponent, identified as Jared Mortimer, said Pistorius started it by poking him in the chest. "Mortimer says he pushed the athlete backwards off his feet and onto a chair when bouncers intervened to stop an all-out brawl," Eye Witness News reported.
"My client regrets the decision to go to a public space and thereby inviting unwelcome attention," Burgess said.
Pistorius's trial for the murder of his girlfriend Reeva Steencamp will resume Aug. 7.
Related articles
We give the news and nothing but the news! So help us God!!!
Most Commented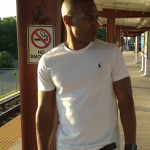 Sponsors