Panera Bread CEO Lives On Food Stamps
---
( 4UMF NEWS ) Panera Bread CEO Lives On Food Stamps:
Panera Bread founder and CEO Ron Shaich usually doesn't do his own shopping. But Saturday, the millionaire found himself looking for cheap groceries in Dorchester, Mass., a historically-poor neighborhood in Boston, he wrote in a LinkedIn post documenting a week of living on the equivalent of food stamps.
"[W]hat began as mild sense of uneasiness ahead of the shopping trip, graduated to outright worry once I began shopping," he wrote. "After just a few minutes walking the aisles of the store, the concern set in that I may not be able to sustain myself for the next seven days. Thirty one dollars and fifty cents, the weekly budget, didn't feel so insignificant until I actually started filling – and editing – what was ultimately a barren shopping cart."
As part of Hunger Action Month, Shaich said he is eating on $4.50 a day, the average daily benefit per person provided by the Supplemental Nutrition Assistance Program. Policy makers, including 26 members of Congress, have embraced the SNAP challenge as a way to demonstrate the difficulty of living with food insecurity.
Shaich appears to be keenly aware of potential criticism about the realism of the exercise. "I don't mean to trivialize anyone else's experience or claim mine as an authentic representation of what food insecurity looks like," he wrote. "Rather, my hope is to inspire other leaders – in business, government and the nonprofit world – to take on the challenge of food insecurity as their own. In the process, I also hope to inspire myself to continue to innovate and find new solutions to the problem of hunger."
Panera Bread has been experimenting with pay-what-you-can cafes in economically-difficult cities such as St. Louis and Detroit. The cafes have no set prices, only suggested donations. The company is testing the concept in other markets with a pay-what-you-can item: turkey chili in a bread bowl.

Source
Related articles
Most Commented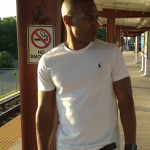 Sponsors