Paris Art Market Breaks Records
---
( 4UMF NEWS ) Paris Art Market Breaks Records:
It may seem paradoxical that France, one of the world's capitals of all forms of art, is not a record-setter in terms of prices paid for individual works, or for trends in the "marché de l'art."
Until now. A series of unprecedented deals this month have raised hopes that Paris may finally rise to the top ranks of the international art market. An exceptional painting by Amedeo Modigliani, the portrait of his patron and art collector Roger Dutilleu, sold in its first appearance on the market to a private collector for a record €6.5 million.
It was the highest price paid for a painting in France in 2013. The portrait, painted in 1919, the year before the painter died of tuberculosis at the age of 35, features the characteristically Modigliani almond eyes.
"Roger Dutilleul was a passionate collector of Modigliani," Thomas Bompard, until recently director of the impressionist and modern art department at Sotheby's, told Le Figaro. "In 1919, finding no canvas to buy, he followed the advice of the Italian merchant Leopold Zborowski, who worked with Modigliani, and asked to be painted by him. He paid 500 francs. Of this amount the merchant took more than half."
Sotheby's also announced record contemporary art sales in France totaling €44 million in 2013. Among its top sales, the auction house listed six works by Marc Chagall which overtook their high-end estimate of €2.7 million for a yield of €3.6 million at a December 4 auction.
Among the highest prices of the lot were Chagall's Les Amoureux aux Fleurs Devant la Fenêtre at €961,500 and Les Amoureux à Drammont at €805,500.
Christie's also declared this one of its best years in France with record sales of €56 million, 62% higher than 2012, according to Le Figaro.
"Both Sotheby's and Christie's will be looking over their shoulders at leading French auctioneer Artcurial, which piled up over £21 million in one week for modern art, including a significant £5.2 million record for a sculpture by Aristide Maillol from the collection of the artist's muse, the late Dina Vierny," The Telegraph noted.
Compared to the London and New York art markets, the Paris sales seem modest. Another Modigliani painting, for example, of the art dealer Paul Guillaume, half the size of the Dutilleul portrait, sold for $10.6 million (€7.7 million) last June at Christie's in New York.
But the string of modern art sales at record prices during the last month have raised hopes among art dealers and auction houses that Paris is finally benefiting from globalization.
Paris appears in sixth place among the top 10 cities in the auction sale of art objects and collectibles, after New York, Peking, London, Hong Kong and Shanghai.
Related articles
Most Commented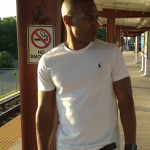 Sponsors