---
( 4UMF NEWS ) Patti Page Dead:
Patti Page, the top-selling female recording artist of the 1950s, died New Year's Day in Encinitas, Calif.
Page, whose 111 charting hits included Tennessee Waltz and (How Much Is That) Doggie in the Window, was 85.
Born Clara Ann Fowler in 1927, the Oklahoma native took her stage name while singing on a Tulsa radio program sponsored by the Page Milk Company. She signed with Mercury Records in 1947 and had her biggest hit in 1950 with Tennessee Waltz. Other hits included With My Eyes Wide Open, I'm Dreaming, Old Cape Cod, Mockin' Bird Hill and Allegheny Moon.
Page was an early adopter of multi-tracked vocal recording, using it on many of her records, starting with 1948's Confess. Page recorded the second vocal track for that song because no background singers were available, since the recording session was held on the eve of a musicians' strike.
"It wasn't anything I knew was innovative," Page told USA TODAY in 2008. "We just said, 'Why can't we do it?' And we did it. Sometimes things happen like that."
In 2007, the White Stripes covered Page's 1952 flamenco-style hit Conquest. "I love how bold the song is, and simple; it's kind of irresistible," Jack White told USA TODAY at the time, adding that he had often listened to a collection of her hits when he worked in an upholstery shop in Detroit.
Tennessee Waltz, her biggest-selling record, was one of the earliest country crossover successes, topping the pop, country and R&B charts. It eventually sold more than 10 million copies, at the time behind only Bing Crosby's White Christmas.
Most Commented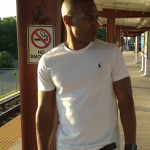 Sponsors