Phoenix Suns Twins Accused Of Assault
---
( 4UMF NEWS ) Phoenix Suns Twins Accused Of Assault:
rcus and Markieff Morris, of the Phoenix Suns, have been accused of assault, along with three others, after they discovered that a 25-year-old had been sending "inappropriate" text messages to their mother.
According to the report, the victim, Erik Hood, had known the Morris family for some time, even financially supporting the twins for a time in high school. He showed police pictures of himself and the Morris twins to prove his statement.
Hood claimed that he made a remark that he would always be there for Thomasine Morris in a text message and believed that a friend who saw the message mistakenly assumed that the message meant the relationship between the two had turned sexual.
In January, according to the report, Hood says he was leaving a basketball game when he was assaulted by five people near some picnic tables. He said he was punched and kicked while others held him down. He escaped but was assaulted a second time and beaten nearly to the point of unconsciousness.
The Morris twins have admitted to being at the game, claiming it was because they sponsor one of the teams, but they and their mother claim they do not know Hood and maintain that they did not assault him.
Suns President of Basketball Operations Lon Babby has since issued the following statement:
The Phoenix Suns are aware of an investigation by the Phoenix Police Department of an alleged assault. We have no information beyond what has been alleged in the police report and therefore have no further comment on the matter at this time. Our organization will closely monitor developments as the legal process unfolds.
Most Commented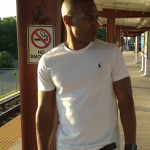 Sponsors