PJ Hairston Shines In First D-League Game
---
( 4UMF NEWS ) PJ Hairston Shines In First D-League Game:
The question now is whether P.J. Hairston is really this good of a player, or if the D-League simply doesn't have enough good players in it.
Hairston of course was deemed ineligible after an investigation into his improper benefits surfaced this past summer. Hairston was claimed by the Texas Legends of the D-League this week, and made his debut Saturday night against Austin.
Hairston didn't start the game, but seemed like the best player on the court by the time it was all over. The former Tar Heel guard displayed range, power and a beautiful shooting stroke as he finished with a team-high 22 points in 28 minutes off the bench.
P.J. can't be called up to the NBA because he hasn't been drafted yet, but he's going to have a lot of games to help make his case for why he should be a first rounder in a loaded 2014 NBA Draft.
Related articles
Most Commented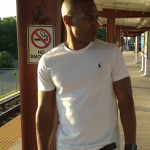 Sponsors