Plane Crashed After Pilot Took Selfie
---
( 4UMF NEWS ) Plane Crashed After Pilot Took Selfie:
Selfies continue to make headlines for all the wrong reasons. Just last week we told you about college students who were killed by an oncoming train while trying to take a selfie. Sadly there's wasn't an isolated case, with many others losing their lives because of them. Selfies have once again ended in tragedy with reports that selfies were the probable cause of a deadly plane crash last May in Colorado.
The crash, which killed two people, happened in Watkins when the Cessna 150 plane went down two miles from the Front Range Airport.
According to a report from the National Transportation Safety Board, investigators were able to determine the cause of the crash after finding a GoPro camera on the crash site. The video showed the pilot and owner of the plane, Amritpal Singh, 29, with a passenger taking selfies.
The report says, "The Pilot and passengers were taking self-photographs with their cellphones."
To make matters even worse, the victims were using flash to take pictures, which was noted as being even more distracting.
Since 2003, 11 accidents resulting in 259 people injured and 50 people killed, have been linked to distractions from electronic devices says the NTSB.
For the safety of yourself and others, save the selfies for later and you'll save yourself.
Related articles
Adams County, Aviation accidents and incidents, Cessna 150, CNN, Colorado, Front Range Airport, GoPro, KDVR, KUSA (TV), National Transportation Safety Board, Plane Crashed After Pilot Took Selfie
Most Commented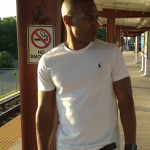 Sponsors