Police Arrest Man For Gang Hit On 9-Year-Old
---
( 4UMF NEWS ) Police Arrest Man For Gang Hit On 9-Year-Old:
The Chicago Police Department announced on Friday charges against a 27-year-old gang member for the brutal murder of a 9-year-old boy who was lured into an alley and executed earlier this month.
Chicago Police Superintendent Gary McCarthy identified the suspect as Corey Morgan, of Lansing, Ill., who was charged with first-degree murder. He said that Morgan had at least two other accomplices. Police declined to detail the exact role they believe Morgan and his accomplices played in the killing.
Police are hunting for a second man, who McCarthy identified as Kevin Edwards. Investigators believe one other person was involved in the shooting and is currently in police custody for an unrelated charge. Police have yet to identify that suspect.
McCarthy said they believe Tyshawn was targeted because of his father's gang ties.
"It was act of barbarism, the assassination of a 9-year-old child as a gang retaliation to get back at his father," McCarthy said.
The father, Pierre Stokes, previously told reporters he is not in a gang and does not believe his son's killing was retaliation. Stokes is currently on probation for a 2011 armed robbery conviction. He was arrested and charged in June 2014 with unlawful use of a weapon, but has pleaded not guilty to that charge.
"All three (suspects) are in the same gang," McCarthy told reporters. "I can tell you this: They are going to be obliterated. That gang just signed its own death warrant."
McCarthy added that he is going to assign police resources to insure that "neither one of those gangs can raise their heads again.
Asked on Friday about Stokes' cooperation, McCarthy said the father has not helped, "not at all." McCarthy described the Nov. 2 killing as part of a string of violence between rival gangs on the city's South Side that started in August that has left at least two other people dead, in addition to several non-fatal shootings.
"Tyshawn Lee was murdered in probably the most abhorrent, cowardly, unfathomable crime that I've witnessed in 35 years of policing," McCarthy told reporters earlier this month as police searched for tips.
McCarthy said Morgan, who met with police two days after Tyshawn's killing with his lawyer present, but did not make a statement. He was arrested two weeks later in the Chicago suburbs on an unrelated weapons violation. Bond was set at $1 million, but Morgan was released after posting $100,000.
At his funeral, Tyshawn was recalled as a little boy who loved basketball, school and playing video games with his cousins. Police found the basketball that Tyshawn was known to carry with him everywhere he went near his body.McCarthy said investigators believe the boy was playing basketball at a nearby park when he was lured into the alley and killed.
McCarthy said they believe that Edwards, the wanted suspect, was still in the area and urged the man to turn himself in.
"We are going to catch you, we're definitely going to catch him," McCarthy. "And quite frankly, in a heinous crime like this, he's probably better off if we catch him than somebody else."
Police and local activists offered reward money for information that would lead to the suspects arrests. McCarthy said that police received plenty of community help in developing leads, but ultimately the reward money did not come into play.
Most Commented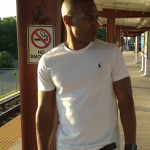 Sponsors