Police Get High Eating Pot Muffins
---
( 4UMF NEWS ) Police Get High Eating Pot Muffins:
Nine South African police officers accidentally got stoned off pot muffins while celebrating a colleague's birthday, local media report.
"They were all high as kites," a source told the Daily News of South Africa. "One of the members just sat in a corner and was laughing for no reason."
The officers were eating the "space muffins" and acting paranoid during the night shift at the Montclair police station earlier the month. They were reportedly unaware that the muffins were laced with cannabis.
"They didn't know what was happening to them. A lot of them were confused and couldn't explain what they were feeling," the source continued. Paramedics were called to the scene and rushed the officers to nearby hospitals.
A constable brought a bucket of KFC and the homemade muffins the night of July 4. If the muffins contained narcotics, it is unclear who added that ingredient to the mixture.
Police spokesperson Jay Naicker dismissed the story of the drug-fueled night as a mere rumor.
"At this stage, it is just suspected food poisoning. The police officers ate numerous items during the birthday celebration and it cannot be confirmed which item of food was contaminated," said Col. Jay Naicker.
But others at the police station called the cannabis-laced muffins an "open secret" among the force.
"How can they say it was food poisoning when the members were laughing their heads off for no reason?" an insider source said. "Everyone who works at Montclair knows what went on that night."
Most Commented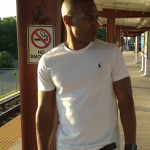 Sponsors