Police Rescue Man Stuck To Urinal
---
( 4UMF NEWS ) Police Rescue Man Stuck To Urinal:
He had to be freed after taking a pee. A British man had to call police after getting himself stuck to a urinal.
The anonymous man was heard yelling for help after his clothing got snagged on the toilet in Manchester city center Thursday morning.
People overheard his desperate cries and swearing after he got trapped in the toilets and contacted police, reported Mirror Online.
Greater Manchester Police shared the story with their followers on social media.
"Odd call 9am. Report of distressed man in public toilet was someone who got clothing snagged on urinal; was cut free by security," they wrote.
But they were unable to explain exactly how the man had gotten his clothes entangled with the toilet.
Most Commented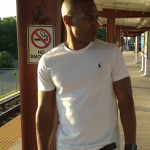 Sponsors