Police Shooting Sparks Unrest
---
( 4UMF NEWS ) Police Shooting Sparks Unrest:
Salt Lake City police shot a 16-year-old wielding a broomstick Saturday, a witness said, sparking unrest that featured a crowd throwing rocks and yelling profanities at authorities.
The shooting occurred near a block of homeless shelters, and reportedly involved two police officers shooting an unidentified person.
The two officers were in the area during an unrelated call when they were alerted to an assault, Salt Lake City police said. The unidentified officers opened fire while confronting the assailant.
Selam Mohammad told reporters that police shot his 16-year-old friend – who was wielding part of a broomstick – in the chest and stomach.
"They told him to put it down, once," Mohammad said, and "started shooting him as soon as he turned around."
There were "a lot of hostile people upset about what had taken place," Detective Greg Wilking told the Salt Lake Tribune.
Most Commented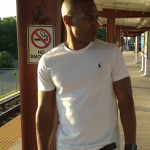 Sponsors