Porsha Stewart Caught Cheating
---
( 4UMF NEWS ) Porsha Stewart Caught Cheating:
The divorce drama between Kordell Stewart and Porsha Williams-Stewart has intensified. Now there's a new player added to the mix.
Media mogul and NASCAR team owner Ralo Wonder is said to have played a major part in the demise of Porsha and Kordell's self-proclaimed picture perfect marriage. Mr. Wonder (no relation to Stevie) is also best friends with Mimi Faust's from Love and Hip Hop Atlanta new flame Nikko.
Word is Ralo and Porsha had a real steamy side relationship that Kordell got wind of but couldn't prove it. It all may be coming to light since one of Ralo's disgruntled business associates got a hold of Ralo's cell phone with tons of evidence in it.
The associate is threatening to go to the media if he's not paid money that he claims is owed to him.
Imagine if this person actually got his story sold somwhere. The skeletons would plummet out of the closet if this turns out to be true. We can guarantee Ralo and Porsha definitely do not want that to happen.
But wait, there's more. Ralo is engaged to Crystal Mocahantas, who is rumored to be replacing one of the Atlanta housewives. Porsha and her divorce battle will only get worse if this information is released, especially after she claimed that Kordell changed the locks on her. Stay tuned as news about this twisted love triangle develops…
Related articles
We give the news and nothing but the news! So help us God!!!
Most Commented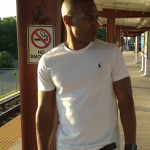 Sponsors