Prank Caller Gets Burger King Workers To Trash Restaurant
---
( 4UMF NEWS ) Prank Caller Gets Burger King Workers To Trash Restaurant:
Employees at a California Burger King responded less than ideally to a prank call Saturday night, causing $35,000 in damage to the restaurant, KSBY reports.
According to the San Luis Obispo Tribune, someone called the Burger King in Morro Bay pretending to be with the fire department.
They told employees there was a gas leak and they needed to break out the restaurant's windows immediately for ventilation. The employees apparently did as they were told, with the shift manager going so far as to ram a car into the restaurant.
The manager has been suspended, and police are continuing to investigate the incident. Officials remind residents that the fire department will rarely call you directly about an emergency.
Most Commented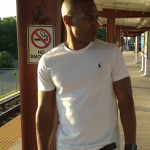 Sponsors