---
( 4UMF NEWS ) Preachers Of LA Trailer:
The reality show train is still going strong and it wouldn't be a party if there were no pastors involved!
Oxygen recently revealed that "Preachers of L.A.," is the latest new docu-series on deck to premiere this season.
"Preachers of L.A." will give viewers a candid and revealing look at six boldly different and world renowned mega-pastors in Southern California, who are willing to share diverse aspects of their lives, from their work in the community and with their parishioners to the very large and sometimes provocative lives they lead away from the pulpit.
"This show documents a journey of transparency from one man to the next as they endeavor to lead others to their own truth and self-discovery," adds Holly Carter who holds a doctorate of divinity with an emphasis on marketplace ministry and is the daughter of a pastor and an industry veteran in faith and inspirational development and programming. "It's a dose of reality and a pound of redemption coming from a creative team reared in the church."
Related articles
Most Commented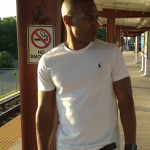 Sponsors