Pregnant Kim Kardashian In Skin Tight Outfit
---
( 4UMF NEWS ) Pregnant Kim Kardashian In Skin Tight Outfit:
Kim Kardashian might be pregnant, but that doesn't mean she's wearing maternity clothes.
The reality television star showed up at nightclub in Calgary, Canada on Friday in sheer black top and tight black pencil skirt.
Believed to be 12 weeks pregnant, the mom-to-be still donned strappy stilettos.
Kardashian, 32, was in Canada to help host the annual Iced party at Cowboys Dancehall, the Vancouver Sun reported.
Kanye West wasn't on hand for the event, which came just days after he announced he and Kardashian were expecting a baby.
Related articles
Most Commented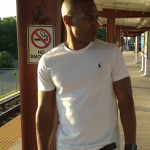 Sponsors