President Obama Leads Day Of Service
---
( 4UMF NEWS ) President Obama Leads Day Of Service:
As the nation's capital put the finishing touches on its preparations for President Obama's inauguration, the man of the hour kicked off the celebratory weekend by leading the country in a day of service.
The First Family joined volunteers refurbishing a Washington school, and Obama noted that the inaugural festivities were not an exaltation of one man — but rather the nation's freedoms.
It is "a symbol of how our democracy works, and how we peacefully transfer power," Obama told those gathered in the Burrville Elementary School gym. "But it should also be an affirmation that we're all in this together."
Obama painted a bookshelf and said his mind was drawn to Martin Luther King Jr., whose birthday is being celebrated Monday — the same day the nation's first African-American President begins his second term.
"I'm always reminded that [King] said everybody wants to be first, everybody wants to be a drum major," paraphrased Obama, "but if you're going to be a drum major, be a drum major for service, be a drum major for justice, be a drum major for looking for other people."
Vice President Biden and his family packed care kits bound for military personnel deployed overseas and wounded veterans at home. Chelsea Clinton, who was tapped to lead the day of service, rallied thousands of volunteers gathered on the National Mall.
"My parents certainly inspire me every day," said Clinton, who noted that her father signed a bill making King's birthday a day devoted to volunteer work.
Most Commented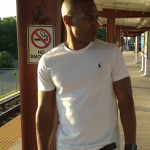 Sponsors