Privacy Group Wants 'Magna Carta' App Investigated
---
( 4UMF NEWS ) Privacy Group Wants 'Magna Carta' App Investigated:
The Electronic Privacy Information Center (EPIC) is calling on the Federal Trade Commission to investigate the Jay-Z/Samsung "Magna Carta" app for inappropriate data collection. The Los Angeles Times is reporting that EPIC filed a complaint with the FTC that states the app "accessed substantial information, including data about users' location, telephone numbers dialed, networks and other applications on the phone."
The compliant also says:
Samsung failed to disclose material information about the privacy practices of the App, collected data unnecessary to the functioning of the Magna Carta App, deprived users of meaningful choice regarding the collection of their data, interfered with device functionality, and failed to implement reasonable data minimization procedures.
Owners of Samsung's Galaxy smartphones who downloaded the app were given early access to Jay-Z's new album Magna Carta Holy Grail and other exclusive features on July 4th. The reported $20 million deal Jay signed with Samsung was viewed by many observers as groundbreaking and capable of changing the way music is consumed in the future.
The app also drew criticism from some, including rapper Killer Mike, for being too invasive since users were required to agree to several phone permissions before downloading. The 'Magna Carta' app also asked for authorization to post to social media sites and made users provide status updates in order to access certain features. EPIC says these requirements were unnecessary for the app to function properly.
Samsung issued a statement that read in part:
Any information obtained through the application download process was purely for customer verification purposes, app functionality purposes, and for marketing communications, but only if the customer requests to receive those marketing communications… Samsung is in no way inappropriately using or selling any information obtained from users through the download process.
Related articles
Most Commented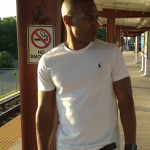 Sponsors